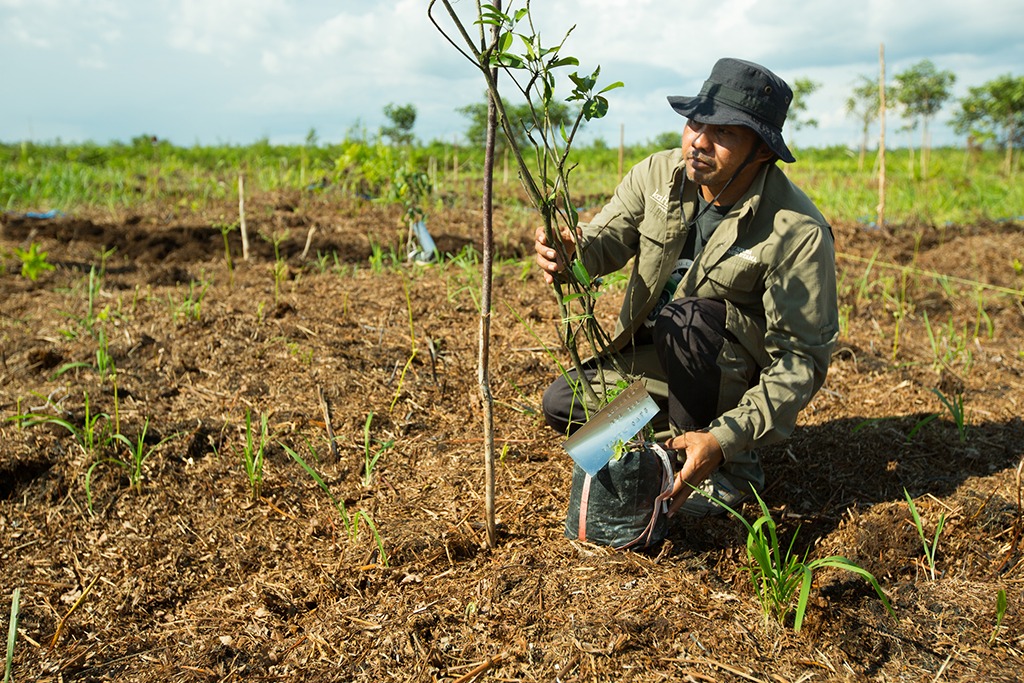 Following the historic 2018 Brazzaville declaration to promote better management and conservation of the world's largest tropical peatlands, the Cuvette Centrale region in the Congo Basin, the Government of Indonesia with the Democratic Republic of the Congo, Republic of the Congo, the Government of Peru announced a collaboration to form the International Tropical Peatland Center (ITPC).
The ITPC soft launch is scheduled to take place on October 30, 2018 at the Ministry of Environment and Forestry in Jakarta. Officials from the four partnering countries are expected to attend the event, which will include a field trip to Kalimantan and a visit to Bogor to visit the Indonesian Ministry of Environment and Forestry's Research, Development and Innovation Agency (FOERDIA) and the Center for International Forestry Research (CIFOR). The ITPC will be located at CIFOR's headquarters in Bogor.
The ITPC's main objective is to lead and inform efforts to conserve and sustainably manage peatlands throughout Southeast Asia, the Congo Basin and Peru by engaging with and connecting researchers, governments, civil society and other concern stakeholders. Additionally, ITPC states that it will seek to find effective, cost-efficient and equitable solutions for peatland conservation, support national sustainable development and climate change goals, and provide more international visibility for peatlands research.
This historic initiative comes from four tropical countries with the highest stores of peat – Indonesia, Peru, Democratic Republic of the Congo and the Republic of the Congo – and will provide research and solutions for the other more than 70 countries where tropical peatlands can be found. Peatlands provide a number of ecosystem services, including carbon sequestration, water storage and habitat for flora and fauna. For humans, peatland ecosystems provide food, medicine, timber and more. Yet tropical peatlands remain one of the least understood and monitored ecosystems.