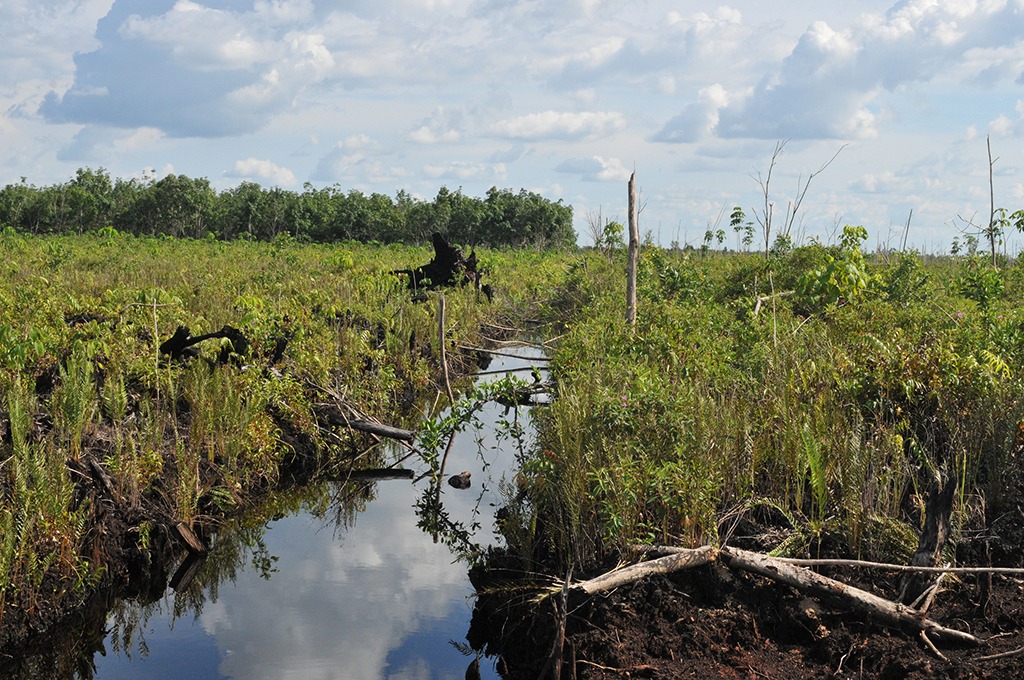 Bogor (Friday, 10 August 2018). In regard with chain of launching International Tropical Peatland Center-ITPC, collaborated with Wetlands International Indonesia, Forest Research and Development Center convened Focus Group Discussion themed "Initiation for Paludiculture Platform, participated more than 42 participants and more than 20 institutions. The discussion was directed by Director General for Research, Development, and Innovation Ministry of Environment and Forestry.  He reiterated, 5 folds. First, dealing with peatlands as national asset, controlling forest fire, restoration, and community well-being. Second, landscape and peatland. Third, Indonesia as central of peatland knowledge.  Fourth, International Tropical Peatland Center and Networking. And, fifth, paludiculture and peatland.
He said, the world is occupied by peatland area more than 400 million, where 24.14 million is in Indonesia. As a home of the fourth largest after Canada, Rusia, and United States; Indonesia is storing 46 Gt or 8-14% world carbon.  At the area, there are 8 provinces is vulnerable to fire, among others Riau, South of Sumatera, Jambi, West of Kalimantan, East of Kalimantan, Central Kalimantan, South of Kalimantan, and Papua, that also divided on 66 districts/cities and 731 villages.  Indonesia has 865 Peatland Hydrological Unit-PHU, 465 PHUs in Papua, 207 PHUs in Sumatra, 190 PHUs in Kalimantan, and Sulawesi 3 PHus. In term of hydrology management, utilization of peatland can be isolated from contour and elevation, principally to buffer water supply, particularly getting sustainable wet to conserve the land.  Buffer hydrology such as peatdome, take a role to storing water, and distributing water when dry season comes. In other side, utilization permit of peatdome already exist for wood. Becomes challenges for future.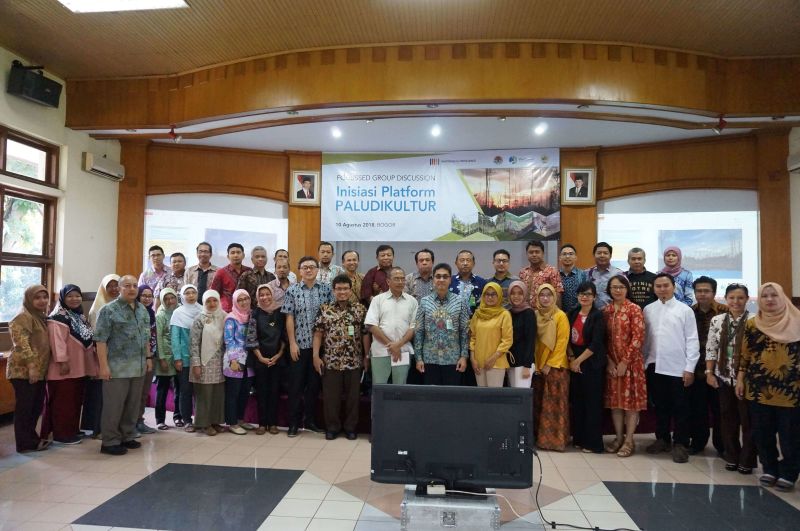 He further explained, along of utilizing peatland during period 2015-2017, Indonesia success to reduce significantly forest fire, and reduce emission. There are a shift paradigm, that are action focused on suppression (crisis phase), the biggest budget allocated in suppression, using single NOAA data for hotspot monitoring, burnt area based on report from the field; shift to focusing on prevention, community involvement (for instant: prevention patrol, fire care community), early warning and detection system using more than data from 3 satellites, early response (before crisis), and burnt area calculation based on satellite imagery and verify to the ground check.
The Indonesian success of peatland management 2015-2018 invites international's attentions.  Fundamental change is conducted by Indonesian Government to meet SDGs and Climate Change Agenda, voluntary committed through INDC which was mainstreaming on the occasion of the COFO-FAO 24 Roma Italia, and appreciated by global community, driving Indonesia becomes a benchmark for management of peatland; he highlighted.  Two Congo, The Republic Congo and The Republic Democratic Congo are interested to come to Indonesia and learn the things of tropical peatland management, either benefits or the challenges.
He reminded, due to manage sustainable peatland, paludiculture is as proven technology to avoid a draining of land, developing peatland species and also adaptive species.  In the occasion, the Director General of FOERDIA expected to all stakeholders, to build and act based on collective action. No one or group proved to success within single actions.
During discussion, there are some ideas related to paludiculture platform to interconnecting people's actions, committed to synergize resources to meet sustainable Indonesian tropical peatlands