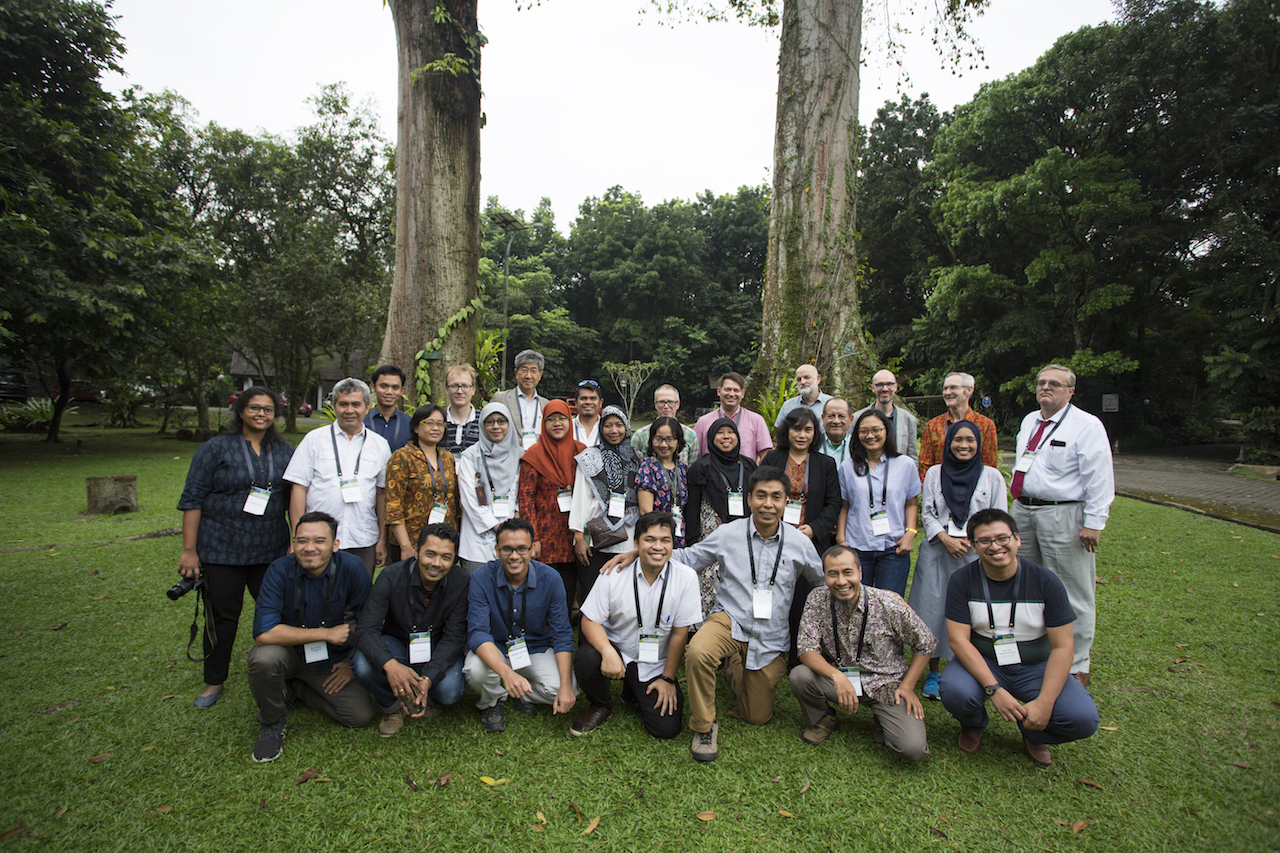 More than 30 researchers from different parts of the world gather in Bogor, Indonesia, earlier this month to discuss this essential step towards producing efficient policies in peatland management.
The International Tropical Peatlands Center (ITPC), the Research, Development and Innovation Agency (FOERDIA) of Indonesia's Ministry of Environment and Forestry and the Center for International Forestry Research (CIFOR) organized a workshop with the theme "Enhancing Evidence-Based Policy by Developing Core Common Outcomes for Tropical Research and Management" on 10-11 July 2019, at the ITPC office on the CIFOR campus in Bogor.
There is growing recognition that more consistency is needed across key measuring and reporting outcomes, so they can be compared and synthesized between studies and provide more robust evidence for policy and practice. This will ultimately increase understanding of peatland processes and the effects of land use and restoration, as well as reduce any research waste resulting from the measuring of different outcomes or poor reporting.
Researchers from Peru, Indonesia, the UK, the Netherlands, United States, Japan and India participated in the event to develop a core set of outcomes and reporting standards for tropical peatland research and monitoring, to enable more evidence-based policy and practice based on evidence synthesis.
The workshop, supported by UN Environment, FAO, the Global Peatland Initiative and facilitated by Newcastle University, was held for two days on the 10th and 11th of July 2019. The workshop discussed data collection and reporting to provide better information about tropical peatlands, global mapping of peatlands, and monitoring and reporting on ongoing peatland restoration activities.
The workshop was also attended by representatives from Peru, Instituto de Investigaciones de la Amazonía Peruana (IIAP), Newcastle University, University of Leeds, Chiba University, Arizona State University, Bogor Agricultural University (IPB), Sriwijaya University (UNSRI), CIFOR, the World Agroforestry Center (ICRAF), International Forestry Student Association (IFSA), The Center for People and Forests (RECOFTC), Natural England, Deltares, Center for Agricultural Land Resources R&D, and various directorates general from the Indonesian Ministry of Environment and Forestry including the Directorate General of Natural Resource and Ecosystem Conservation, the Directorate General of Climate Change Control and the Research, Development and Innovation Agency.
FOERDIA researcher and ITPC coordinator Dr. Haruni Krisnawati, said there had been a significant investment in data collection on peatland throughout the tropics, including peat hydrological aspects, biology, pedology, fire risk, provision of ecosystem services, advancement of science and innovation in monitoring carbon stocks and greenhouse gas emissions, and other topics. "However, there are still a number of things that need to be agreed upon and synchronized, among others related to indicators of measurement, analysis, and reporting on what will be used, or on results, and what variables are the focus of the study," she said.
Haruni also hopes that the results of this workshop can contribute to conservation, restoration and sustainable peatland management efforts. "By coordinating the collection and reporting of the results of measuring peatland data, and building cross-disciplinary collaboration across tropical peatlands, we hope that it will enable the synthesis of data and trends globally, to inform future policies at national and international levels," she concluded.
Science contact
For further information on the topics discussed in this article, please contact Haruni Krisnawati at h.krisnawati@cgiar.org or Mark Reed at Mark.Reed@newcastle.ac.uk