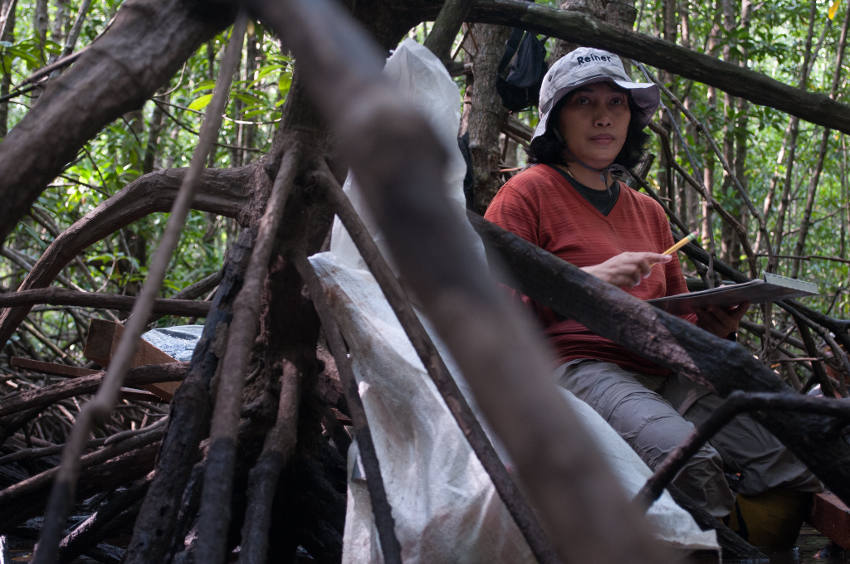 Krisnawati is a senior researcher in the Research, Development and Innovation Agency within the Ministry of Environment and Forestry of the Republic of Indonesia (FOERDIA). Krisnawati will take on the lead coordinator position in addition to her work at FOERDIA.
"We already have plans, we have developed rough strategic and annual plans on science-based practices and strategy on conservation and tropical peatlands management," said Krisnawati. "In the short term, we will be progressing necessary arrangements for the establishment of ITPC as an entity to get the appropriate status."
As a researcher, Krisnawati has over 20 years of experience in forest management and climate change issues. Her expertise includes forest assessment and biometrics, growth and yield modeling, carbon accounting and inventory, and measurement, reporting and verification (MRV) for the land sector. She leads the technical development of the Indonesian National Carbon Accounting System (INCAS) and has published over 60 research papers. She holds a PhD in Forest and Ecosystem Sciences from the University of Melbourne.
"ITPC will involve multiple, different stakeholders, including governments, international organizations, private sector, research institutions, academies or universities, civil society, donors and also practitioners," Krisnawati said. "We cannot work alone, we need to work together. We need coordination and cooperation to have success for ITPC as an international organization."
The ITPC is set to open its doors in 2019 with the mission providing policy makers, practitioners and communities have access to sound, credible and legitimate information, analyses, and all other tools needed to design and implement conservation and sustainable management of tropical peatlands.